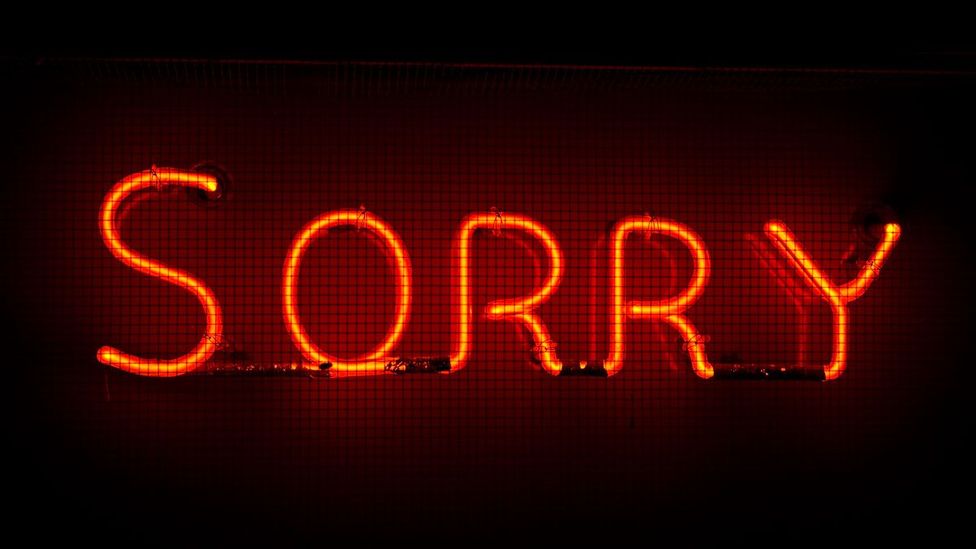 The Decemberists: Apology Song
[
purchase
]
Tonight, Yom Kippur, the Jewish Day of Atonement, begins, and despite the fact that I'm not observant, and won't be participating in the traditional fast or going to synagogue (but will attend a family "break the fast" anyway), I have to apologize.
My last post here was at the end of 2020, and we've made it all the way to September, 2021 before I got around to posting here again. There are certainly excuses, like the happy fact that I've been busy with work–a good thing for a self-employed lawyer–or that for a sadly brief period, the world seemed to be getting back to normal, allowing me and my wife to do a little traveling, visiting museums, and even seeing live music again.
Also, having a president who doesn't make me want to pull out the little remaining hair that I still have every day has allowed me to be less focused on politics, which often prompts me to write. But ultimately, I really haven't had a spark of an idea to write a longish piece about, and the longer I didn't write, the harder it became to write.
So, I'm sorry.
I'm sorry for never writing my annual favorite TV piece in a year where I watched a lot of TV. FWIW, here were some of my favorite things from 2020, in no real order, and including some shows that are older, but which I watched during the year:
Netflix: Bojack Horseman, Sex Education, The English Game, Unorthodox, Schitt's Creek, Middleditch & Schwartz, Never Have I Ever, Dead To Me, Stateless, Last Chance U, Fauda, Teenage Bounty Hunters, Shtisel, Money Heist. The Queen's Gambit, We Are The Champions, Bridgerton, The Crown
Hulu: High Fidelity, Shrill, Ramy, The Great, Taste The Nation
NBC: This Is Us, The Good Place, Brooklyn Nine-Nine, Parks & Recreation reunion, Council of Dads, Transplant
Freeform: Party of Five, Everything's Gonna Be OK, The Bold Type
TBS: Miracle Workers
CBS: Hawaii Five-0
HBO The Plot Against America, My Brilliant Friend, Succession, Insecure, Leftovers, West Wing special, How To With John Wilson
Showtime: Homeland, Perry Mason, The Good Lord Bird
Epix: Belgravia, Enslaved
PBS: World on Fire, Baptiste, Sanditon, Reconstruction (2019), Finding Your Roots, Roadkill
ESPN: The Last Dance
Amazon Prime: Upload, Homecoming, The Expanse
History: Grant
AMC: Quiz
Disney +: Hamilton
AppleTV +: Ted Lasso, Little America, The Morning Show
FX: Fargo
TNT: The Alienist: Angel of Darkness
IFC: Brockmire
Maybe I'll do a full TV post for 2021–I've again watched a lot of TV, and much of it was good.
On to the music writing roundup. I've continued to write for Star Maker Machine. Typically, I try to write twice for each two week theme, but this year, I seemed to do only one post more often (see above for lame excuses). Traditionally at SMM, we do an "In Memoriam" theme, which is usually the last theme of the year, or the first of the new year, although it does sometimes overlap. This year, I wrote about the passing of "Three Crims," musicians who were members of, or affiliated with, King Crimson, Gordon Haskell, Keith Tippett, and Bill Rieflin. This eventually sent me down a rabbit hole, listening to Tippett's non-Crimson jazz/fusion projects. I also commemorated the life of reggae legend Toots Hibbert, who I was lucky to see perform a couple of years ago.
As the administration of the Worst President Ever ended, our theme was "Over," and I wrote about the X rocker "Once Over Twice," and Crowded House's pop classic, "Don't Dream It's Over" Our next theme was "Walls/Obstructions," and I discussed the Call, a band that seemingly should have been way bigger than they were, and their song "The Walls Came Down." After that, we chose "Main" as the theme, and I discussed Quiet Sun's fusion album Mainstream, featuring Phil Manzanera.
Our first theme in March was "Mr./Ms." and I stayed in the jazz genre, but this time more traditional jazz, with Art Blakey and the Jazz Messengers' "Ms. B.C.," which was named for Betty Carter, and featured a barely 20 year-old Wynton Marsalis. I followed that up by switching genres to singer-songwriter, and writing about James Taylor's "Hey Mister, That's Me Up On The Jukebox."
The approach of St. Patrick's Day often results in themes related to Irish music, but this year, we just went with "Pat." I wrote about Patrick O'Hearn, who I remember from an obscure instrumental band, Group 87, that I played on the radio in college, not knowing that before and after that, he'd actually had a pretty interesting and successful musical career completely off my radar. And for our theme during Passover, "Passed Over," I discussed Aretha Franklin's film Amazing Grace, which languished in the vaults, unseen, for many years, for legal and technical reasons.
"Double Entendres" was our next theme, for no reason other than it seemed like fun, if you know what I mean, and I wrote about blues pioneer Memphis Minnie's "Butcher Man," which I don't think had anything to do with the titular character's knife skills. Then, we moved on to "Fast," which was unrelated to Yom Kippur, and I discussed Tracy Chapman's brilliant "Fast Car," and the somewhat less well-known punk blast, "Fast Cars" by Buzzcocks.
Unrelated, I think, to our Double Entendres theme was our "Head" theme, and I chose to write about what is probably the Lemonheads' best known original song, "It's A Shame About Ray." Next up was "Jazz Covers," which prompted me to discuss Keith Jarrett's lyrical, almost unrecognizable version of Dylan's "My Back Pages," and Gil Evans' fascinating album of Jimi Hendrix covers.
The "Feet/Feat" theme inspired a piece on James Brown's "Get on the Good Foot," and for the "Opposites" theme, I wrote about a double opposite–Neil Young's "Southern Man" and Bob Dylan's "Girl From the North Country." We then decided to look back 50 years to 1971, and I discussed the various Fillmore venues that closed in that year.
We moved from 1971 to writing about "Posthumous" releases. My contribution was to discuss the versions of Bob Marley's "Redemption Song" released by Joe Strummer and Johnny Cash that came out after their deaths. Featuring "Muscle Shoals," the area in Alabama where so much great music was made, I wrote about The Staple Singers' "I'll Take You There."
The "Bigger Strings," theme, designed to inspire posts about stringed instruments bigger than the violin, led me to write about an amazing cello cover of King Crimson's "Epitaph" by Maya Beiser, and the viola drone of John Cale in Velvet Underground's "The Black Angel's Death Song." Neither of these posts have been popular with my the SMM readership, which is too bad. Switching to "Woodwinds," I went for another jazz piece, even more traditional than before, with clarinetist Benny Goodman's "Sing, Sing, Sing," from his legendary and influential 1938 concert at Carnegie Hall. And yes, they practiced.
My contributions to Cover Me were limited to participating in group posts, and occasionally suggesting themes for Q&A features. Despite my lack of feature writing, they still seem to be willing to keep me around (although I've actually started a feature, but haven't finished). I contributed to the 30 Best Pixies Covers, writing about Kate Rogers' folky, jazzy version of "Here Come's Your Man," which clocked in a a surprisingly high No. 11. As an aside, I've never seen the Pixies, and was excited to blog their show at the Capitol Theatre, until they cancelled the show because of fucking COVID. We did a Q&A about the Most Bizarre Covers we'd ever heard, and again wrote about I the unpleasant cover of "Thunder Road" by Kevin Rowland of Dexys Midnight Runners–but added some new and possibly surprising information that I learned after writing about it in 2013. Then, we delved into the Willie Nelson songbook for the 30 Best Willie Nelson Covers, I wrote about No. 28, Madeleine Peyroux's jazzy "Crazy" (which should be ranked higher, IMHO), No. 24, Raul Malo's passionate "Angel Flying Too Close To The Ground" (also too low…), No. 15, Elvis Presley's newly remixed and de-sweetened "Funny How Time Slips Away" (about right), and No. 5, Al Green's soulful version of "Funny How Time Slips Away (which I think should have slotted in right behind Aretha at #2).
Growing up, I listened to much more Queen than I did Willie, and I enjoyed our 40 Best Queen Covers feature, writing about No. 39, Matthew Sweet & Susanna Hoffs' faithful cover of "Killer Queen," No. 36, Foo Fighters' rocking version of "Tie Your Mother Down," with guests Tenacious D and Slash (the versions online with Brian May and Roger Taylor are better, but violate the Cover Code), No. 27, My Chemical Romance & The Used's live take on "Under Pressure," No. 22, an instrumental re-imagining of "Bohemian Rhapsody," from the Fripp-adjacent California Guitar Trio, and No. 9, the surprisingly good (and surprisingly high ranking) Americana influenced "You're My Best Friend," from Newfoundlanders The Once.
I suggested a Q&A about covers of relatives' songs after hearing Steve Earle's heartbreaking cover of "Harlem River Blues," by his son Justin Townes Earle, who had recently died of a drug overdose. So I wrote about that song. Then, we tackled the 100 Best Bob Dylan Songs, which actually included 124, because bloggers can do whatever we want. I wrote about No. 96, Television's long, live, Neil Young-esqe cover of "Knockin' on Heaven's Door," No. 58, Richard Shindell's contemplative "Señor (Tales of Yankee Power)," No. 50, Jason Isbell's fuzzy "It's All Over Now, Baby Blue," from the 2016 Dylanfest, No. 42, Beck's crunchy "Leopard-Skin Pillbox Hat," and No. 7, Jason & The Scorchers' twangy, rocking "Absolutely Sweet Marie." And, I was able to work in references to both Spike Lee and King Crimson.
My next contribution was in response to a Q&A about Covers of Fictional Songs–in other words, songs by fake bands, and I discussed Das Damen's cover of The Rutles' "Piggy In The Middle," in which I was able to sneak in an Allan Holdsworth mention, and subtle Jason Isbell reference. And for the 50 Best '60s Girl Group Covers, I wrote about No. 50, Bowie & Jagger's controversial (as in, is it good or does it suck) cover of "Dancing in the Street," No. 46 (and shoulda been higher), Whitney Rose and Raul Malo's classic country cover of "Be My Baby," No. 15, The Jam's punk-soul version of "Heatwave," No. 11 (and shoulda been lower), Afghan Whigs' alt-rock take on "Come See About Me," and in kind of a surprise, No. 2, Hole's appropriately sarcastic version of the troubling "He Hit Me (And it Felt Like a Kiss)."
I've sat out the last couple of cover collections–Billy Joel and Lady Gaga, for lack of interest, but intend to be part of the upcoming Paul Simon cover collection.
Our featured song is, appropriately-ish, "The Apology Song," by the Decemberists. It is a sung apology by Colin Meloy to his friend Stephen for failing to lock up a bicycle named Madeline entrusted to his care, which got stolen. As it turned out, Meloy saw someone riding the bicycle a few months later and was able to return it to Stephen. Then, Meloy was helping Stephen move, loaded the bicycle on the back of his van, backed up into a tree and destroyed it. To the best of my knowledge, there's no "Second Apology Song."
In light of the holiday, maybe I should have featured this.